Hotel booking is now open!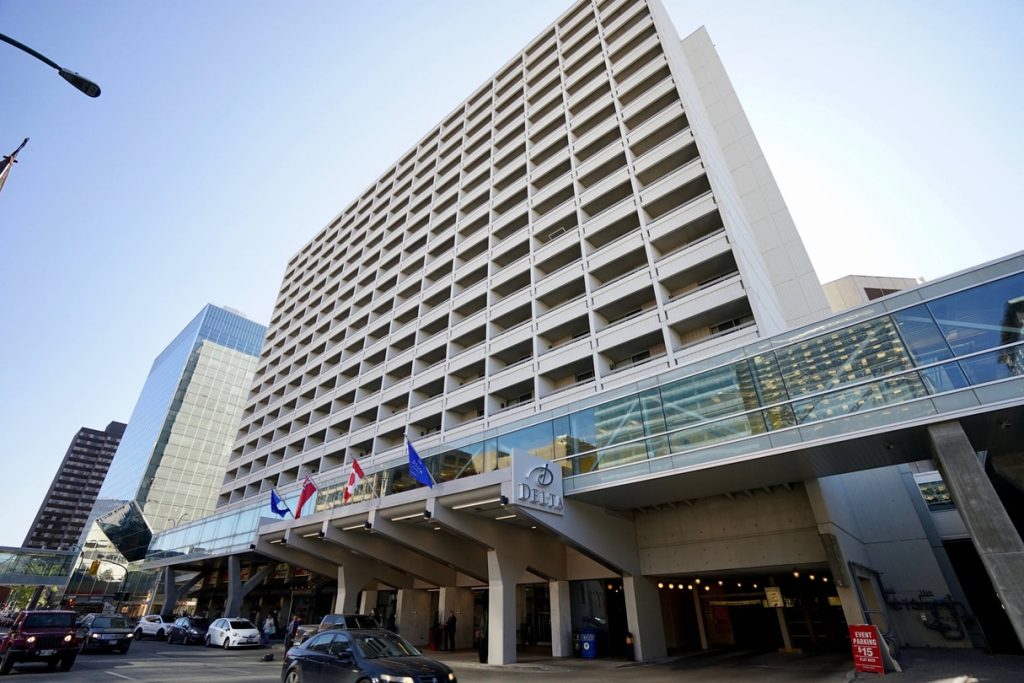 The Delta Hotels Winnipeg, at 350 St. Mary Avenue, is across the street from the RBC Convention Centre, connected by skyway. For more information about the Convention Centre, see our Venues page.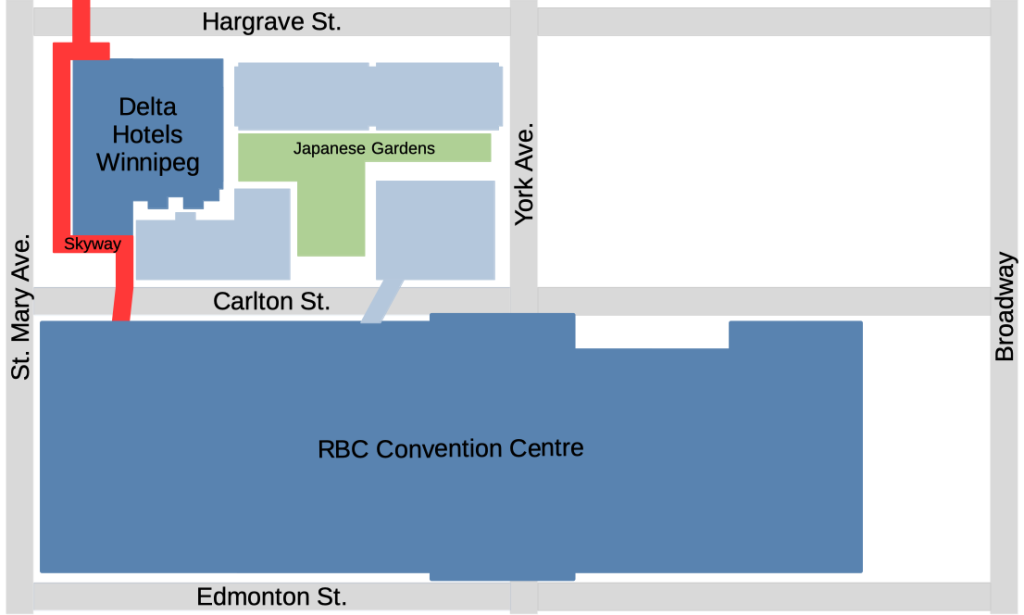 There is an Elephant & Castle pub in the hotel. On the same block as the hotel there are three more pubs, a cigar and spirits lounge, a Japanese Garden, and a supermarket. On adjacent blocks there are a liquor store, a brewpub, more restaurants, a shopping mall, post office, banks and ATMs.
The hotel is non-smoking, as is much of Winnipeg.
For guest room descriptions and photos look here: https://www.marriott.com/en-us/hotels/ywgdw-delta-hotels-winnipeg/rooms/.
The following information was sent via email to our current members. If you are a member but did not receive the announcement in your in-basket, please contact us at reg@pemmi-con.ca.
Guest Room Rates
Delta Hotels Winnipeg is offering the following guest room rates to Pemmi-Con attendees.
| | |
| --- | --- |
| Guest room with 1 King bed | CA$144 / night + taxes |
| Guest room with 2 Queen beds | CA$164 / night + taxes |
Rates are available Monday, July 17 through Tuesday, July 25 2023. Rates are in Canadian dollars. Taxes are currently at 17.25%.
Making your reservation
Need an accessible room? Please contact our Accessibility team at access@pemmi-con.ca.
Ready to book your room? Follow this link to book at the Pemmi-Con rate: https://www.marriott.com/events/start.mi?id=1675012558573&key=GRP
Please book using this link only if you are a Pemmi-Con attendee. Non-members using this link run the risk of losing their reservation.
Interested in hosting a social event?
Please contact us (info@pemmi-con.ca) to indicate your interest, and we will contact you when party/hospitality suite information is available. We expect it will be in March.
Parking
Parking at the hotel is CA$20 daily. Garage clearance is 1.8 meters. For large vehicle options, please contact the hotel.
Offsite parking at RBC Convention Centre is CA$25 daily.
Further Questions?
Contact our hotel liaison: info@pemmi-con.ca
Contact the hotel directly: 1-844-294-7309.