Pemmi-Con will be in the Delta Hotels Winnipeg and the RBC Convention Centre, Winnipeg, Manitoba, Canada.
The Delta Hotels Winnipeg and the RBC Convention Centre are across the street from each other, connected by skyway.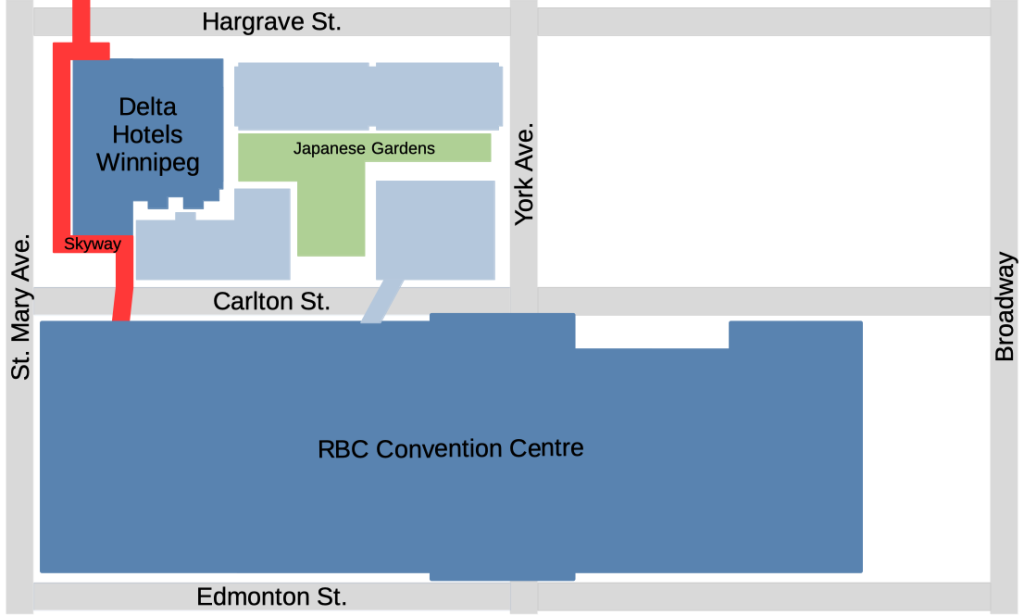 Downtown Winnipeg is compact and walkable. The skyway system connects to many other buildings downtown.
RBC Convention Centre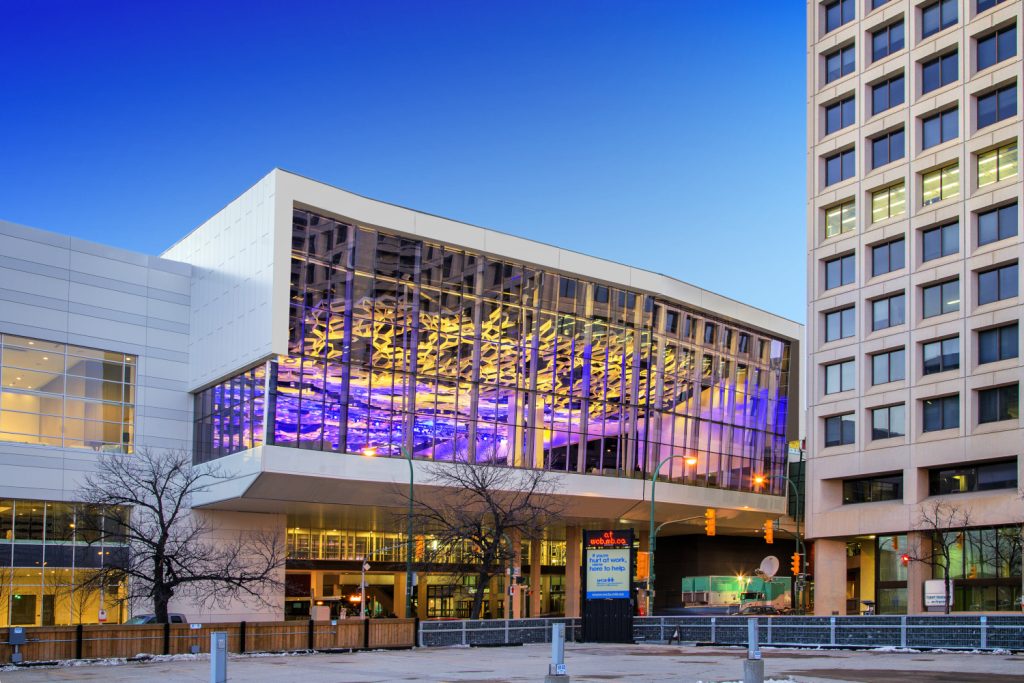 The RBC Convention Centre hosted ConAdian, the 1994 World Science Fiction Convention. A major renovation, completed in 2016, expanded the convention centre to two blocks, connected by a spacious third floor with views of downtown.
The convention centre has an Indigenous Art Collection on display.
Delta Hotels Winnipeg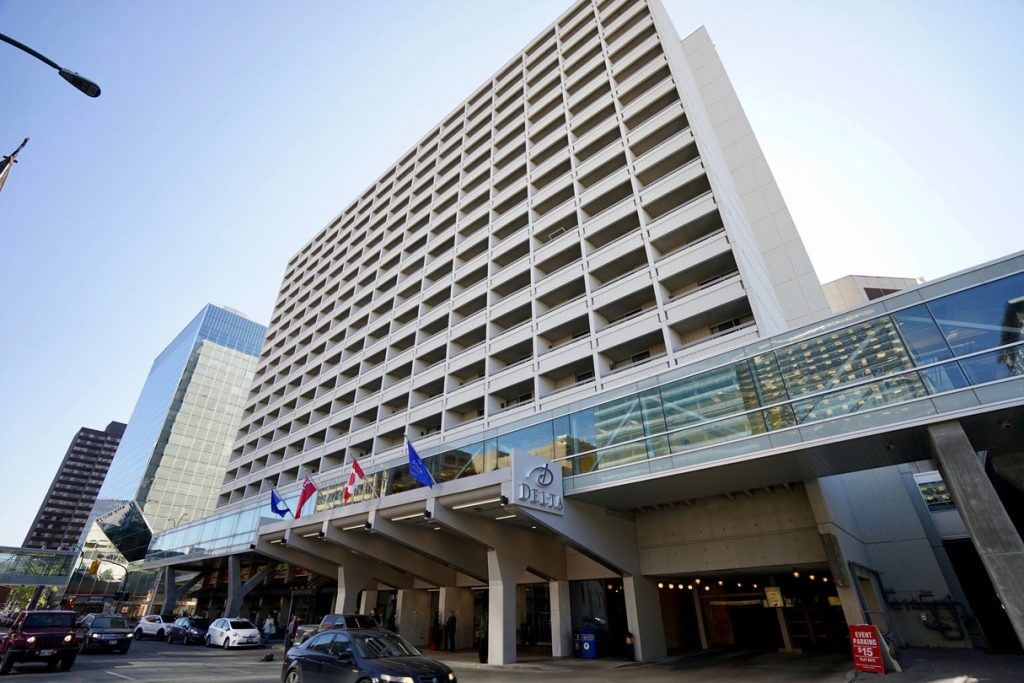 There is an Elephant & Castle pub in the hotel. On the same block as the hotel there are three more pubs, a cigar and spirits lounge, a Japanese Garden, and a supermarket. On adjacent blocks there are a liquor store, a brewpub, more restaurants, a shopping mall, post office, banks and ATMs.
Delta Hotels Winnipeg offers guest room rates for Pemmi-Con attendees. Please visit our Hotel page for booking information.
Addresses
RBC Convention Centre Winnipeg
375 York Avenue
Winnipeg, Manitoba
Canada R3C 3J3
www.wcc.mb.ca
Delta Hotels by Marriott Winnipeg
350 St. Mary Avenue
Winnipeg, Manitoba
Canada R3C 3J2
marriott.com/YWGDW